Living On Less:
In March of 2016, Lou and I decided that we wanted to try out living on $3 a day and chronicle the whole journey in a project called Living on Less. We wanted to get a handle on our spending, so that we could save up for the next chapter of our lives - moving into a van and traveling Europe. We realized that the lower we could get our monthly burn, the more time we could focus on creating for you and less time on commercial work.
We also wanted to bust the myth that we hear all the time - I'd love to go vegan, but it's too expensive! Obviously if you're getting fancy superfood powders, dining at trendy restaurants, or buying pre-made green juice everyday, your food bill will definitely go up. But the reality is that rice and beans is one of the cheapest, healthiest meals on the planet and is a staple of the majority of the world's population. Living a healthy, vegan lifestyle, can be affordable and easy, and we really hope that our free eBook (link below) helps people make this connection.
There were two key resources that we utilized during Living on Less - Early Retirement Extreme, by Jacob Lund Fisker and Mr. Money Mustache, a blog by Pete Adeney. (I cannot overstate how influential and instrumental Jacob Lund Fisker's book has been in our journey; if you only read one book this year, read Early Retirement Extreme). During this month long challenge, we learned how to cut out unnecessary spending, dramatically reduce our grocery bill, all while still finding a way to enjoy the little things in life like quality time with friends.
Living on $3 a day was definitely a challenge, but with the right preparation and realistic expectations about what life looks like on this budget anyone can do it!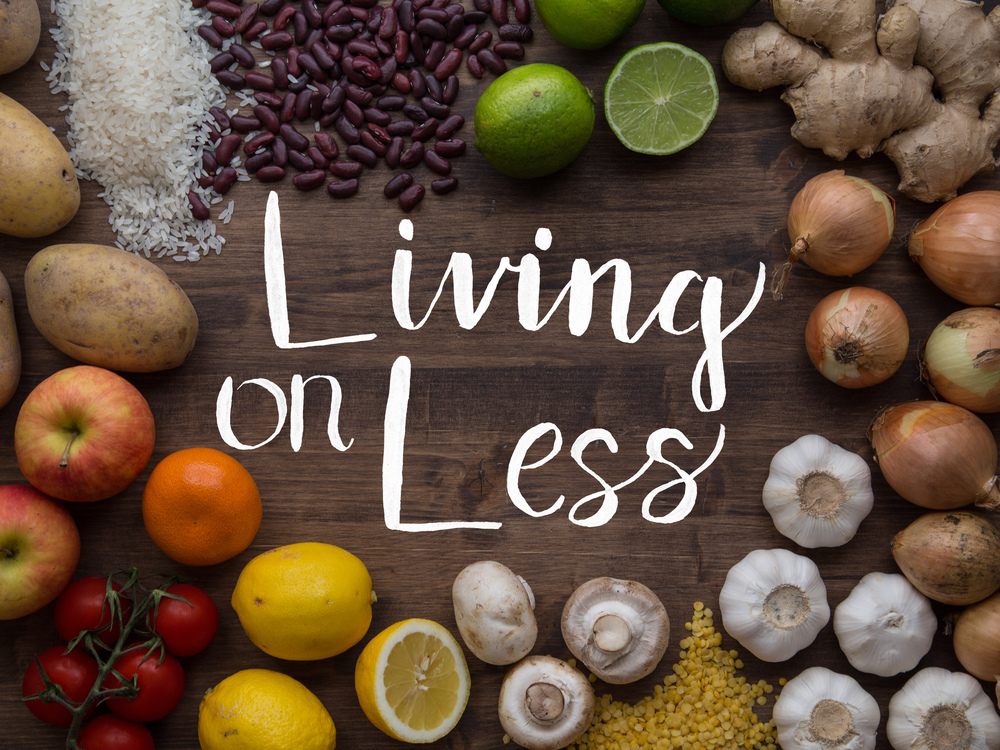 We decided that instead of asking you to pay for a guide on how to spend less money...
We would just ask you to please get 3 friends to subscribe to our YOUTUBE CHANNEL in exchange for the eBook!
We also made a 5-part vlog series on our YouTube channel chronicling the entire month. We show you how to make a shopping list, some easy cheap recipes, and even find falafel in Berlin for 50 cents!